I just came along a website which teaches you "How to Invest on Facebook's Libra" in pre-sale. I first found this in a facebook ad. I don't want to put the clickable link here but attached a screenshot if someone really likes to open it for research purpose.
It claims that they are selling libra for 50% off and raising 10 million funds in pre-sale. And it then gives you another link as an official link of the libra wallet where it says
"We are offering a 50% Pre-sale discount for Early Investors. You can participate in the birth of Libra and give us valuable feedback."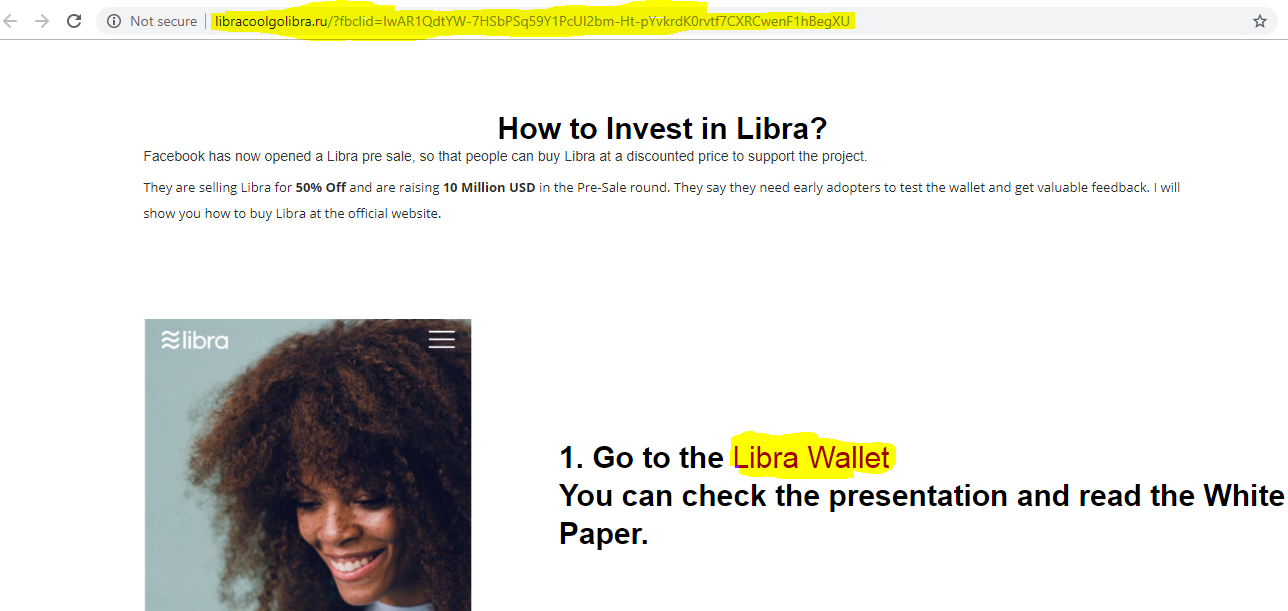 I have also attached the screenshot of that so claimed official Libra Wallet and again I don't want to put the clickable link here.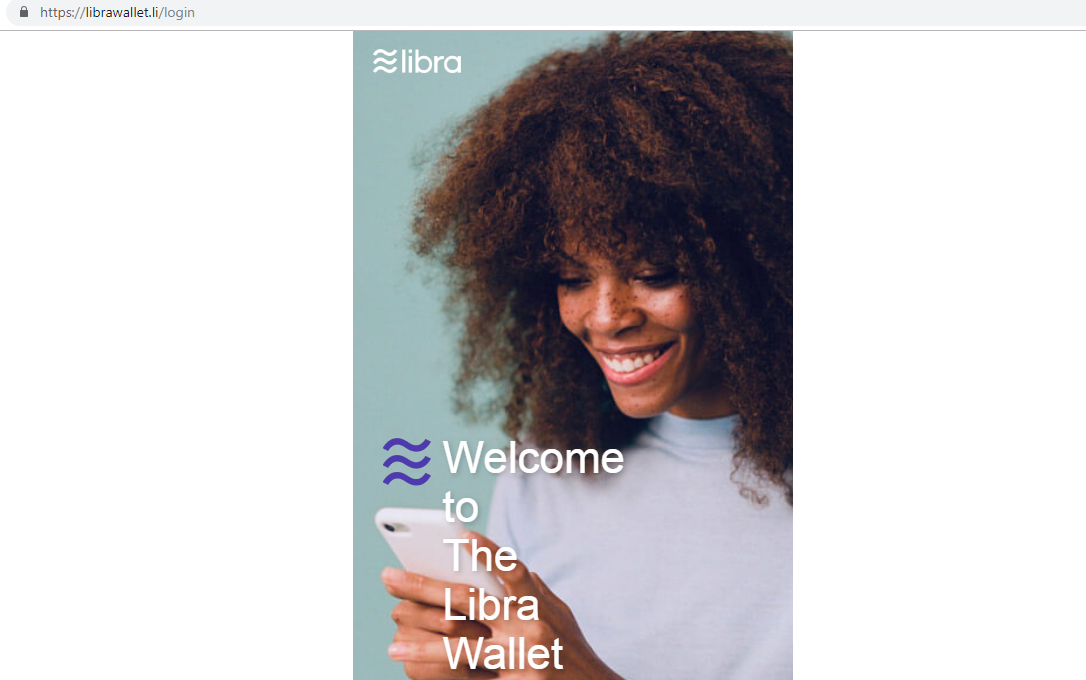 Here, it asks you to login into the wallet. However, I didn't risk logging in there and I won't recommend anybody to do so. But you are free to do on your own risk.
This Libra Pre-Sale Scheme Is 100% Scam. Here's why.
As far as I have heard facebook's Libra coin isn't indented for any public sale, rather they are raising funds from big venture capitals. Check the official Libra website, https://libra.org/, there's no any news/notices about the pre-sales. There would have already been lots of buzzes if they have announced any such thing.
Facebook's upcoming crypto wallet is called "Calibra", but the above link has a different name. So at this point, I think this is enough to spot a scam and there could be more of them. They may even appear with another scheme, just do your own small research before jumping over anything because cryptocurrencies appear to be heaven for such scammers.